The benefits of abundant and diverse microflora in infants have been in the news lately. The news that a healthier community of gut bacteria can help babies calm down from colicky episodes has had our phones at Lifeway ringing off the hook!
"How soon can I start giving my baby your probiotic kefir?" deranged and sleepless parents ask us.
We suggest checking with your doctor before making any dietary shifts for your little ones, but in general, you can give your baby kefir at the same time they would start eating yogurt. It is not a substitute for breast milk or infant formula.
To get a first hand perspective on the subject of babies who love kefir, we sat down with our Vice President of Project Management and new mom, Fallon Fleyshman-Morgan to talk #MotherCulture, perfect purees, and morning routines with her adorable daughter, Siena.
What does #MotherCulture mean to you?
I'm a new mommy so I'm still figuring out what #MotherCulture means to me. I am shocked by how easily I adapted into motherhood and have naturally figured out what is important to me like making sure my baby eats organic produce. We've been making all her food since she was 6 months old and she has quite the developed palate now.
Any baby food making method or recipe you'd like to share?
Something super easy and quick… I'll steam peeled/chopped apples and pears and puree them. Then I make a small bowl of organic oatmeal and top it with Lifeway Organic Whole Milk Plain Kefir mixed with the apple/pear puree. She'll usually have that for breakfast.
How do you find time to connect with your child one on one during the week?
I love waking up with her in the morning. Every morning I make Sienna breakfast, we eat together and then get to play before I run off to work. We read books, talk and play music. Once in a while, hop back in bed to wake her dad. It's the best part of our day.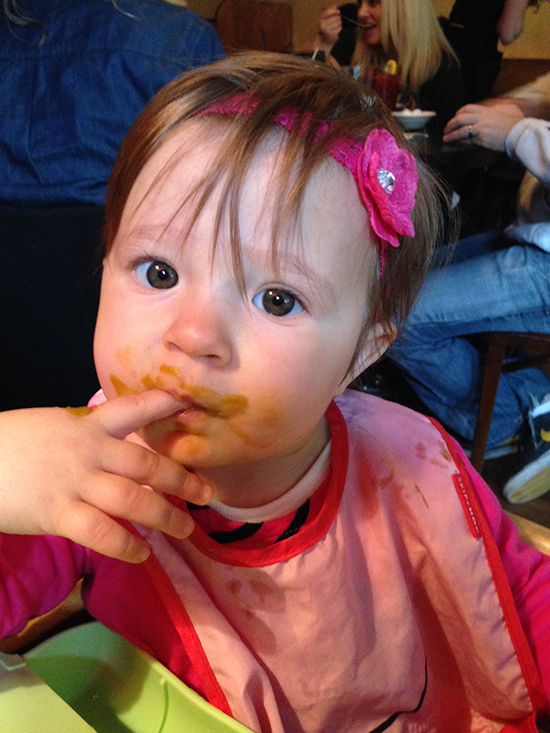 Probiotic Cantaloupe Soup
1 cup cantaloupe, cubed
1 cup mango, peeled and cubed
Puree melon and mango in a food processor until smooth. Stir in kefir. Cover and refrigerate for 1 hour before serving.
Creamy Kefir Greens
Steam greens until fully cooked. Puree in a blender or food processor until smooth. Stir in kefir. Chill for 1 hour before serving.